She's already celebrated it with a party
and a kiss
, but Miley Cyrus officially turns 18 today.
The singer/actress first rose to prominence in 2006 as the star of
Hannah Montana
. Since then, she's literally grown up in front of the world's eyes, receiving criticism over the last few months for making such blatant attempts to prove her maturity that she rarely wore pants on stage.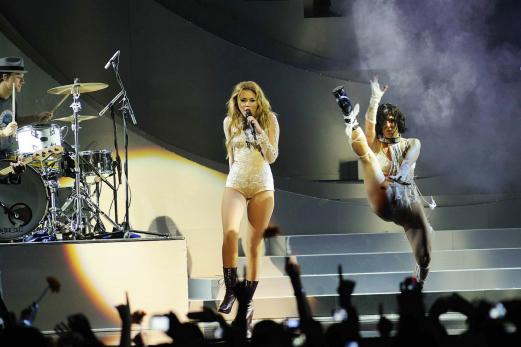 But Miley's fans have been pointing to this date all along, awaiting the time they can say Cyrus can legally vote, purchase tobacco and serve in the armed forces... so critics can finally shut the heck up about her supposedly inappropriate ways.
THG has been one of those leading the charge against Miley, but we'll gladly let let her have her special occasion. Send in birthday wishes to this star right now and click around the following photo montage in her honor:
Gossip